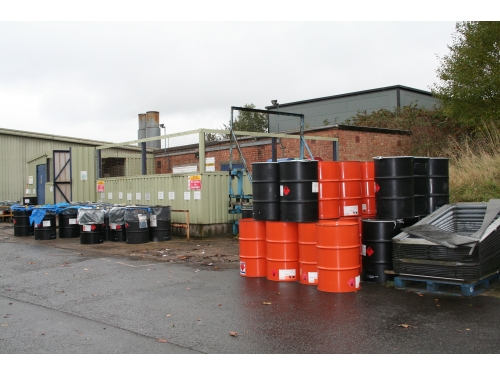 North Midlands
Local Authority
GEG where commissioned by a Midland's Local Authority to undertake an end of lease geo-environmental assessment of an operational manufacturing plant.
The brief was to determine whether the existing tenants had caused ground / groundwater contamination which could represent a liability under Part 2A of the Environmental Protection Act 1990, the Water Resources Act 1991 or the Groundwater Regulations 1998. The detailed site inspection identified a solvent storage area which included drums of acetone, toluene and also lubricating oil. Above ground oil storage tanks were also present associated with heating and process boilers. The desk study identified that the site was underlain by a minor aquifer with a water course approximately 190m to the north west.

GEG subsequently undertook a targeted Phase II intrusive investigation which comprised the drilling of twelve boreholes and soil and groundwater sampling and analysis. Generic quantitative human health and controlled waters risk assessments followed. Various hotspots of semi volatile organic compounds (SVOC) and volatile organic compounds (VOC) were identified in the soils around the solvent storage area and also in the centre of the site where spillages are thought to have occurred. SVOC and VOC were also identified in the groundwater.
Risks to controlled waters were identified as potentially significant and potential liabilities under Part 2A of the Environmental Protection Act 1990, the Water Resources Act 1991 and the Groundwater Regulations 1998 were deemed to exist. GEG provided the client with budget remediation costings which were subject to confirmation by further investigation and detailed quantitative risk assessment.